There are several instances while using Whatsapp when we come across certain chats that we just don't want in our chatbox. Especially for situations like these, WhatsApp has a specific feature that lets you hide these chats from your view. This is achieved using the "Archive" option, which helps in closing off unwanted conversations, and preventing them from popping up on your chat section. Individual private messages as well as common group chats can be archived and un-archived when needed later.
Here's how you can archive unwanted chats in WhatsApp :
1. Open the WhatsApp application. Press and hold down on the chat you want to be archived.
2. You will see three options appear in the top right corner of your screen, for pinning the chat to the top, deleting thechat, muting that chat, or archiving it.
3. The archive option will be a downward facing arrow. Click on this to archive that chat.
4. Doing so will create a new Archive section at the top of your screen. This will contain all the chats that you have archived.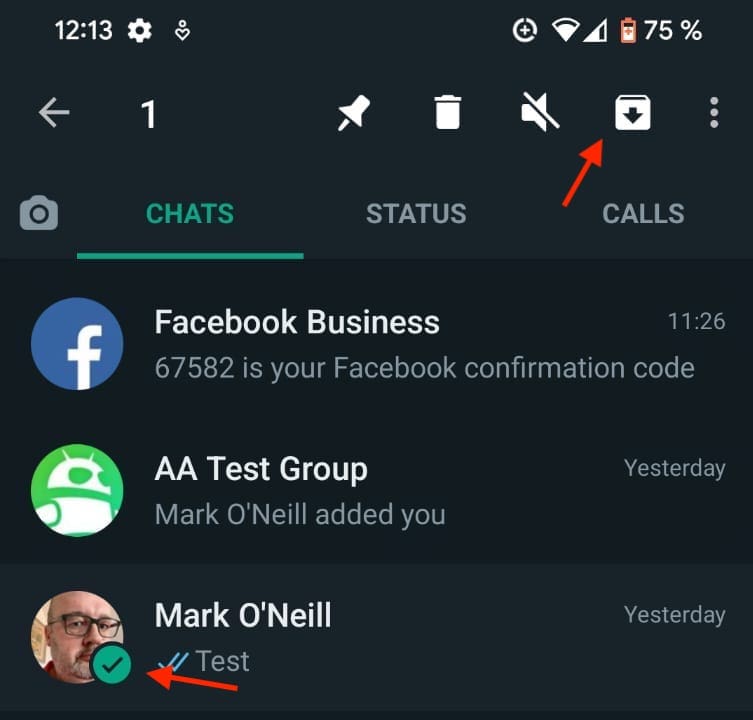 In case you want to unarchive any chat, simply repeat the process by pressing and holding down the chat, and pressing the unarchive option (upward facing arrow) on the top-right.
If you want to archive all your chats, and free up your screen, head over to the Chats page, and click on More and then Settings. Here, select Chats, and Chat History > Archive all chats.
The archived chats remain in the Archived Section indefinitely even if new messages arrive until you manually unarchive them. The Archive chat function is a definite boon for users looking to keep their chat section clean and avoid spam groups and chats from cluttering their screen.
READ MORE
– How to turn your Windows PCs & Mac devices into the Chromebook
– How to unsend an email in Gmail on your computer or mobile
– How to take screenshot on Mac – The entire screen, a window or portion of the screen