Instagram and Facebook will soon offer paid verification, allowing users to pay for a blue checkmark to confirm their identity and increase their credibility on the platforms.
Meta has announced that Instagram and Facebook users can now pay for a blue tick verification, called Meta Verified, which will be available in Australia and New Zealand this week.
The subscription service will cost $11.99 (£9.96) a month on web, or $14.99 for iPhone users and will offer increased post visibility, protection from impersonators, and more accessible customer service.
According to Meta CEO Mark Zuckerberg, the move aims to improve security and authenticity on social media apps. The change in Instagram and Facebook's verification system will not impact previously verified accounts.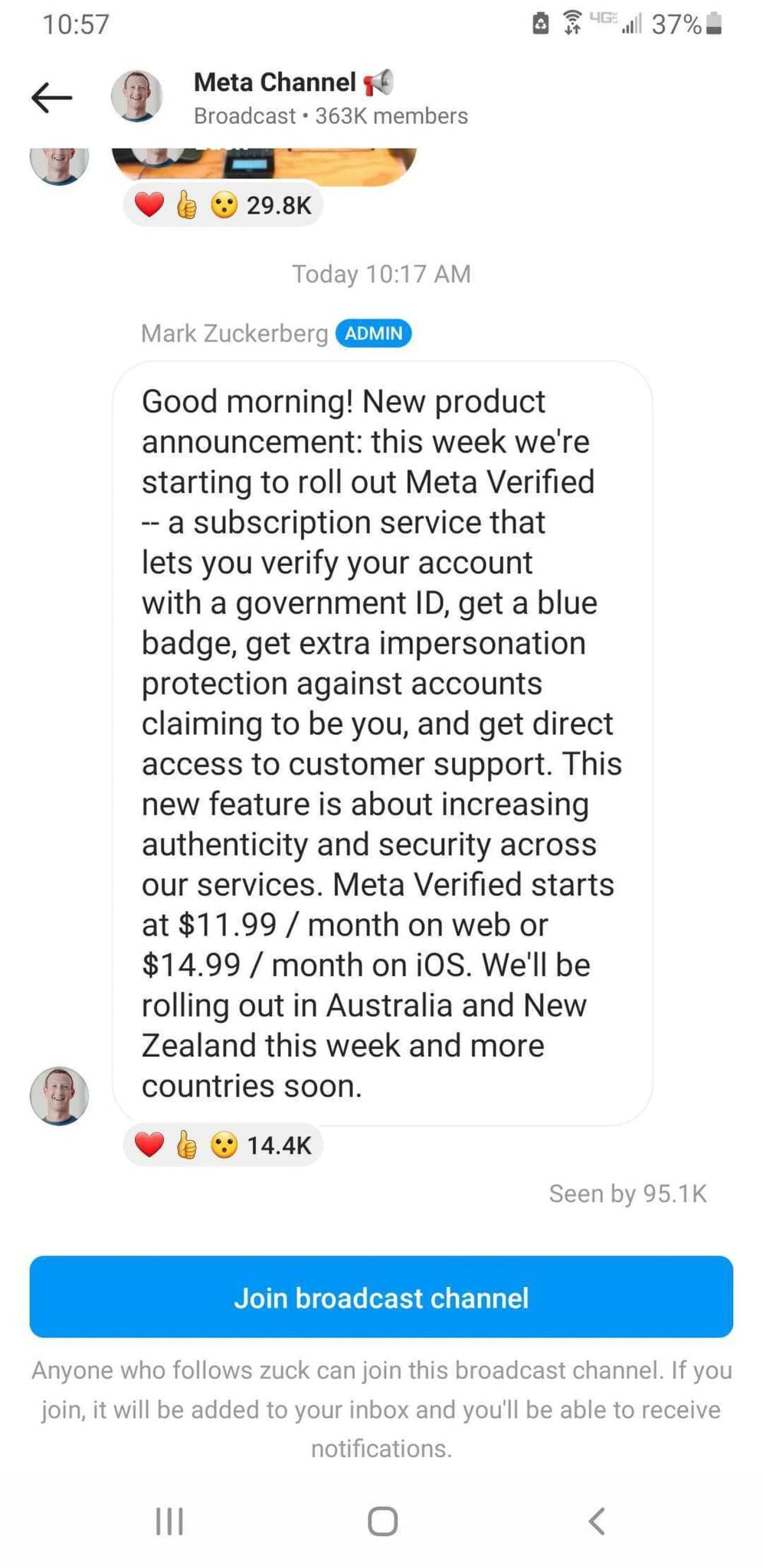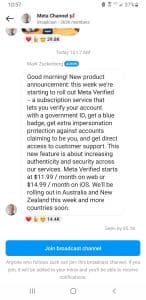 His post reads, "This week we're starting to roll out Meta Verified — a subscription service that lets you verify your account with a government ID, get a blue badge, get extra impersonation protection against accounts claiming to be you, and get direct access to customer support. This new feature is about increasing authenticity and security across our services."
Although, smaller verified users could gain increased visibility. However, this approach has led to problems on other platforms such as Twitter. Twitter had to pause its pay-for-verification feature in November 2022 due to impersonation issues.
Meta stated that users must match their government ID and profile picture and include their face to be eligible for verification. The company confirmed these changes to the BBC.
Other platforms like Reddit, YouTube, and Discord also use subscription-based models.
While Meta has not announced when the feature will be available in other countries, CEO Mark Zuckerberg said it would be soon. In November 2022, Meta announced 11,000 job losses due to over-investment during the Covid-19 pandemic.
Mark Zuckerberg attributed the lower-than-expected revenue to a "macroeconomic downturn" and "increased competition," taking responsibility for the mistake.