Despite having a number of impressive features, the Samsung Galaxy M54 has a few drawbacks, such as an ultrawide camera with a lower resolution and a macro lens with a smaller aperture.
In the Middle East, the Samsung Galaxy M54 has been made available.
The main camera has better quality and there's a larger battery than the Galaxy A54.
Nonetheless, it does experience a few shortcomings as compared to the Galaxy A54.
| Specifications | Samsung Galaxy M54 |
| --- | --- |
| Processor | Exynos 1380. |
| CPU Speed | 2.4GHz, 2GHz |
| Display | 6.7-inch 120Hz OLED screen (FHD+) |
| Main Camera | 108MP with OIS |
| Ultrawide Camera | 8MP |
| Macro Camera | 2MP |
| Front Camera | 32MP |
| RAM | 8GB |
| Storage | 128GB or 256GB (expandable) |
| Battery | 6,000mAh |
| Charging Speed | 25W wired |
| Connectivity | Bluetooth 5.3, NFC, Wi-Fi 6 |
| Software | Four major OS updates and five years of security patches |
| Price | Not yet announced |
Samsung has released the Galaxy M54 in the Middle East. This device is a spin-off of the Galaxy A54, which was released not too long ago. The Galaxy M54 comes equipped as standard with a main camera that has 108 megapixels, optical image stabilisation, a bigger battery that has 6,000 mAh, and 8 gigabytes of RAM.
Even though it is not yet known whether the 108-megapixel shooter will provide better overall image quality, it should produce more clearly resolvable details under ideal lighting conditions. In addition, the larger battery ought to greatly enhance endurance, despite the fact that connected speeds will continue to be kept at 25W.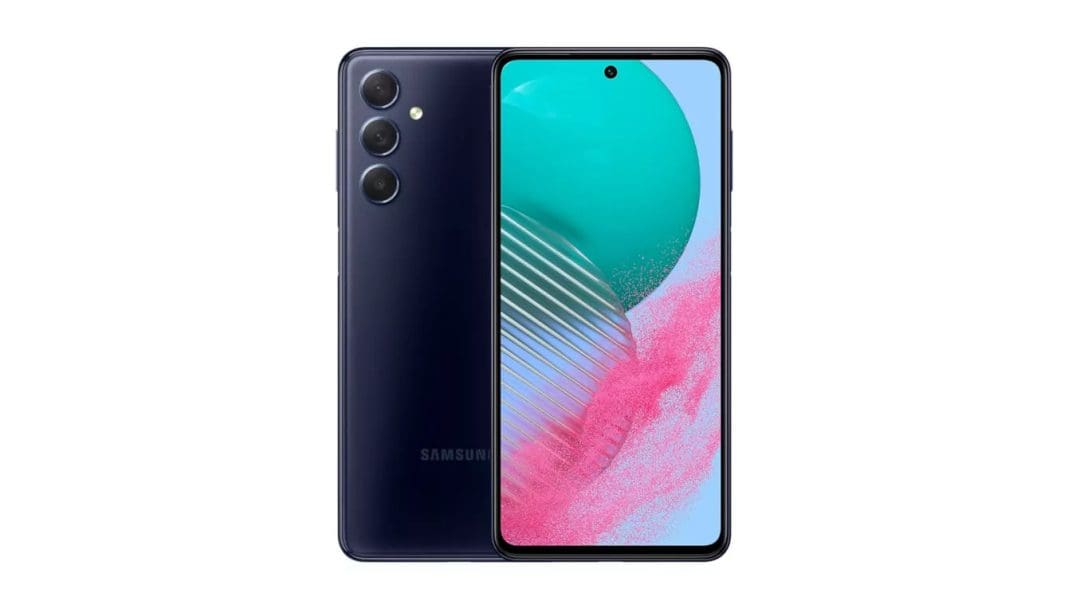 In spite of the fact that some improvements have been made, Samsung has also included some degraded features on the Galaxy M54, such as an ultrawide camera with a lower resolution and a macro lens. Despite this, the phone is equipped with an Exynos 1380 chipset, an OLED screen measuring 6.7 inches with 120 hertz, and either 128 or 256 gigabytes of extendable storage space. A 32-megapixel front-facing camera, Bluetooth 5.3, Near Field Communication (NFC), and Wi-Fi 6 are also included.
Samsung has committed to releasing four major OS updates and providing security patches for a period of five years.
The price of the phone has not yet been determined, and it is possible that it will not be accessible in as many locations as the Galaxy A series of smartphones.