It has been almost a year since Apple released its Watch Series 7, one that left many users disappointed with respect to expectations and returns. It didn't feature any new health sensors or different designs that fans were utterly gearing for. Only updates to it's prior version were a bigger screen and faster charging.
The Apple Watch Series 8 has been the subject of numerous leaks and rumours, and we are hopeful they are accurate.
In this article, we are going to discuss the rumoured new features that are tittle-tattled to come up in Apple Watch series 8;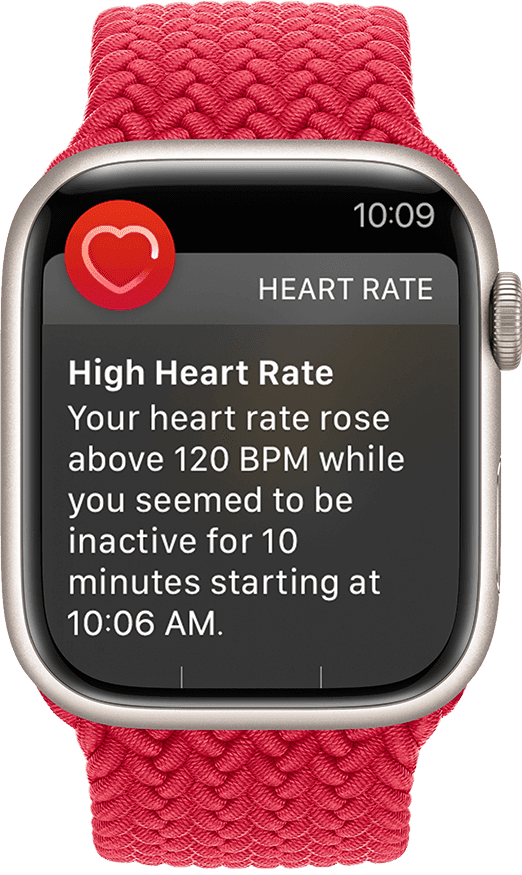 A report published in the wall street journal pronounced that the Apple Watch Series 8 might come up with a body temperature sensor.
Mark Gurman, tech reporter for Bloomberg, who has a long history of accurate reporting on Apple's product plans – says Apple had planned this year for body temperature sensor that can tell whether you're running a fever, though it won't give you an exact reading.
"The body-temperature feature won't give you a specific reading—like with a forehead or wrist thermometer—but it should be able to tell if it believes you have a fever. It could then recommend talking to your doctor or use a dedicated thermometer," says Gurman.
Mark further observed that the Apple Watch Series 8 is going to be rocking a slightly repacked version of the Apple watch series 7 chip – so any major performance enhancement shall not be expected.
Apple might also add the feature that track women's menstrual symptoms accurately, as the Apple smartwatches are more focused on healthcare features like blood pressure monitoring. Some report says that the blood pressure monitoring feature won't be available until 2024. According to a 95 mac report, they are also working on a blood glucose sensor that might help the users detect blood sugar levels.
Apple Watch Series 8 is rumoured to include improved sleep tracking features along with the ability to detect advanced sleep patterns and sleep apnea. If this is the case, then Apple needs to increase the battery capacity of series 8.
Nonetheless, whether these features come with the Apple watch series 8 or not, we can be sure about some exciting and brand-new features in the pipeline for further years.
This year, Apple announced at WWDC'22 plenty of their series 8 new features which are likely to be coming with the series 8 watches. The features of the upcoming new apple watch might include a heart rate zone which can help you to know if your bpm is too high or low during workouts. It will also allow you to create custom workouts to reach your fitness goals. As far as health features are concerned, the Apple Watch Series 8 is also likely to have a medications app to track your vitamins, prescriptions, supplements, and many more with regular reminders.
The Apple Watch Series 8 display: the word on the street is that it has a flat design of 50mm model instead of a rounded-edged. It gained more attention when a renowned leaker John Processor shared a rendered video. Ross Young, CEO of Display Supply Chain Consultants (DSCC), says in one of its tweets that this time there might be three size options available for the Apple Watch Series 8. He has a reputation track record when he ended up being right about 120 hertz on the MacBook Pro, which we will always be grateful for that. He says that "New screen size is larger, 1.99".
In addition, if we are fortunate enough, then we might be able to see a rugged version of the Apple Watch and Apple Watch SE2.
However, there is no official released dates announced yet, but if we look at the previous generation's launch events, we can at least say that the Apple Watch Series 8 might arrive in early September.