Get ready to ditch Twitter as Instagram's Threads app aims to dominate social media. Find out all about it here!
Instagram has challenged Snapchat and TikTok with its own features, often surpassing the originals in popularity. Now, with the introduction of Threads, the Meta-owned app aims to make Twitter irrelevant. Curious? Learn all about this new app!
Zuck Does It Again: A New Sensation Among the Numerous Social Media Apps!
Following Instagram's recent announcement and earlier rumors, the Threads app has officially arrived. Taking inspiration from the defunct Threads app, it focuses on text-based messaging. Similar to Twitter, it encourages users to share thoughts and engage in conversations, even for important announcements.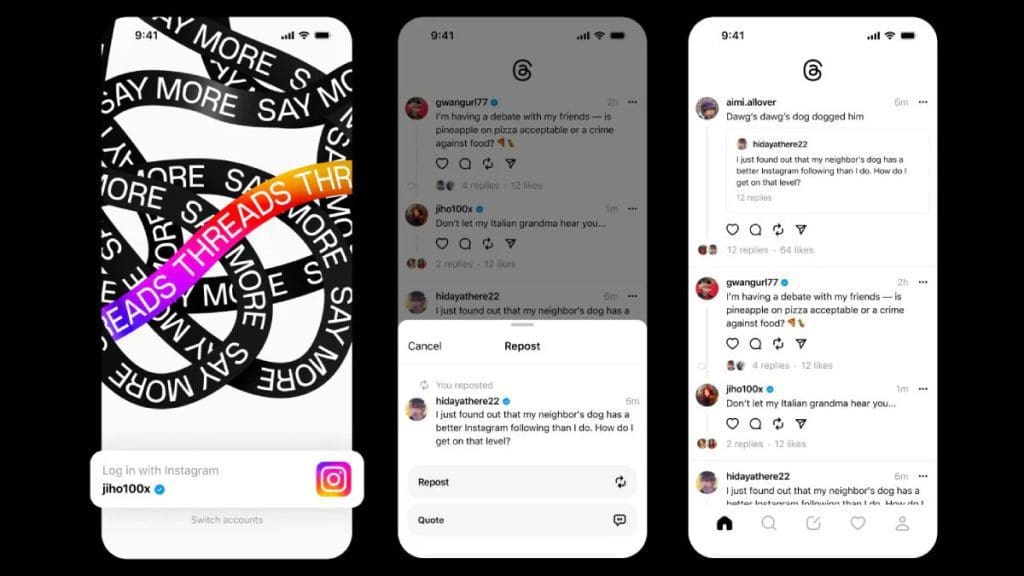 Available as a standalone app on both the Google Play Store and App Store, getting started is simple. Just log in with your Instagram username (one tap if already logged in) and import your bio, profile picture, and username.
In the future, Threads is expected to be compatible with ActivityPub, used by Twitter's alternative Mastodon. The user interface resembles Instagram, featuring Home, Explore, Post, Notifications, and Profile sections. Instead of photos and videos, you'll find tweet-like posts. Verified Instagram accounts will carry over the blue tick to Threads.
What will the spin-off be called? Will we be called "Threaders"? Share your suggestions in the comments below!
Every post on Threads offers options to like, comment, share, and repost/quote, similar to Twitter. You'll also see posts from non-followers, curated by algorithms, and a future "On the List" feature. However, the current feed is chaotic with many posts from unknown users.
The home page refresh system functions similarly. With its potential, we may leave Twitter behind, considering its recent state. Moreover, there's a tweet character limit (bypassed with a simple guide). Notably, Threads has already garnered 10 million installs, indicating potential success for Meta and users alike.