In its annual September 2023 iPhone event, Apple unveiled two groundbreaking smartwatches, the Apple Watch Series 9 and the Apple Watch Ultra 2.
These remarkable wearables introduce cutting-edge features and improvements, promising an enhanced user experience.
Apple Watch Series 9: Elevating Performance
The Apple Watch Series 9 debuts with a game-changing S9 chip, delivering a staggering 30% boost in GPU performance compared to its predecessor, the Watch Series 8. This enhancement results in seamless animations and transitions, making interactions smoother than ever before.
Embed from Getty ImagesOne standout feature is the introduction of the NameDrop function, which allows users to execute tasks effortlessly. The most exciting addition is the Double Tap gesture, enabled by the gyroscope and accelerometer. By simply joining the thumb and index finger, users can initiate actions on the Apple Watch without physically touching it. This innovative feature empowers users to answer calls, control timers, manage alarms, navigate menus, and even resume content on Apple TV with intuitive hand gestures.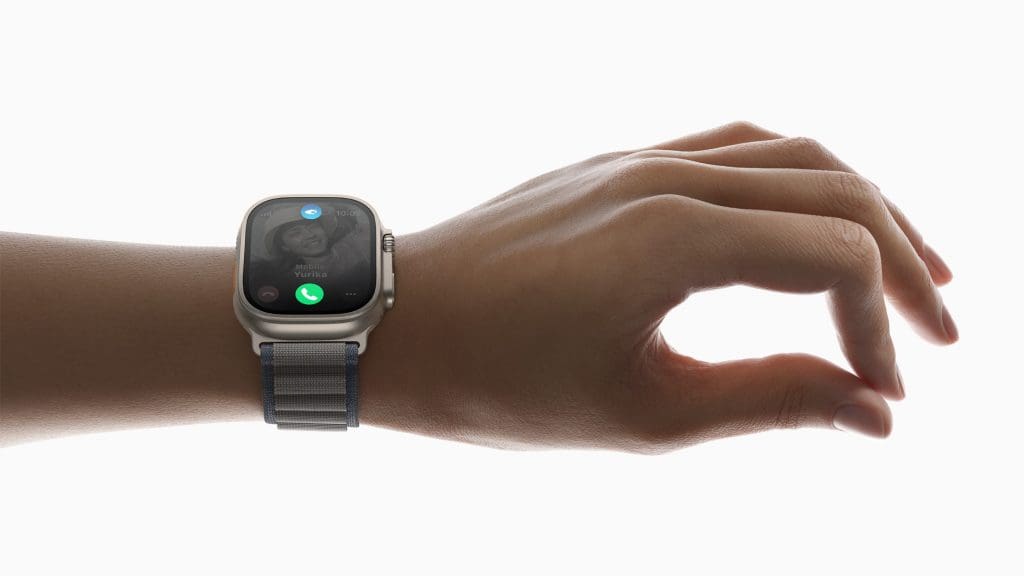 Furthermore, the Apple Watch Series 9 incorporates a second-gen UWB chip, greatly improving iPhone tracking capabilities. With enhanced Siri processing, superior battery life, and a display capable of reaching 2000 nits for outdoor visibility, this smartwatch redefines convenience.
Apple's commitment to sustainability is evident in the carbon-neutral Apple Watch bands, including the Sport Loop and selections from Nike and Hermès, crafted from recycled materials.
Apple Watch Ultra 2: Pushing Boundaries
The Apple Watch Ultra 2, equipped with the formidable S9 chip, shares the Double Tap feature, making it a powerful and user-friendly companion. Remarkably, this watch boasts up to 36 hours of battery life and can extend up to an impressive 72 hours in low-power mode.
With an expanded altitude range of up to 9000 meters and a dazzling 3000-nit display, the Apple Watch Ultra 2 offers a comprehensive set of features for outdoor enthusiasts. It seamlessly pairs with Bluetooth-based cycling accessories to monitor cadence, speed, and power during activities, with data displayed on connected iPhones.
Maintaining its MIL-STD-810H rating and WR100 water resistance, the Apple Watch Ultra 2 is designed for adventurers who crave durability. The addition of a mappable action button, a larger side button, and digital crown enhance functionality.
To cater to various outdoor activities, Apple offers specialized bands such as the Trail Loop for runners and athletes, the Alpine Loop with high-strength yarn, and the Ocean Band tailored for diving.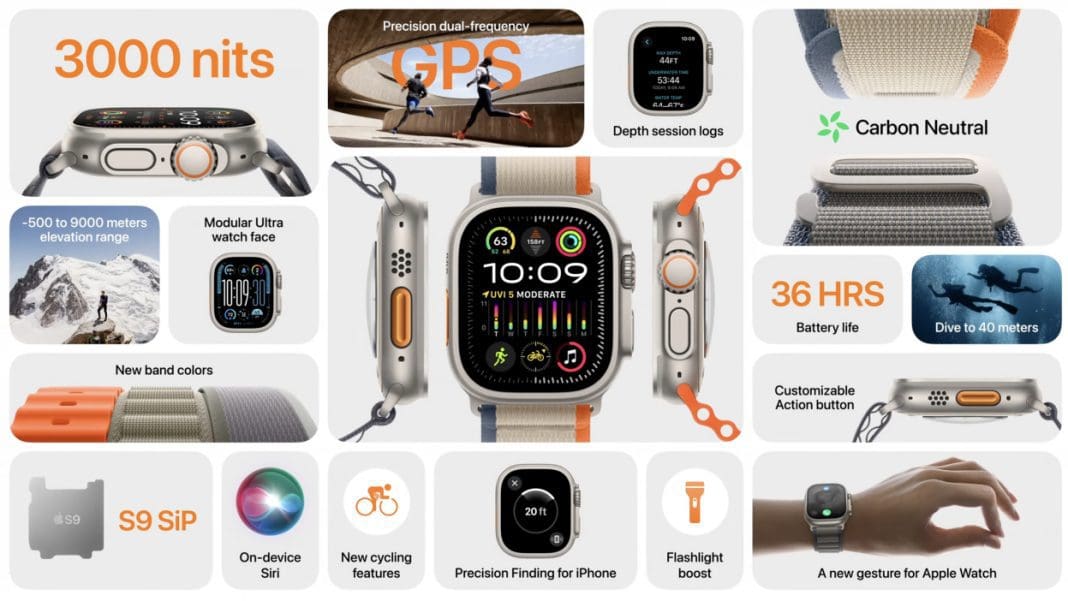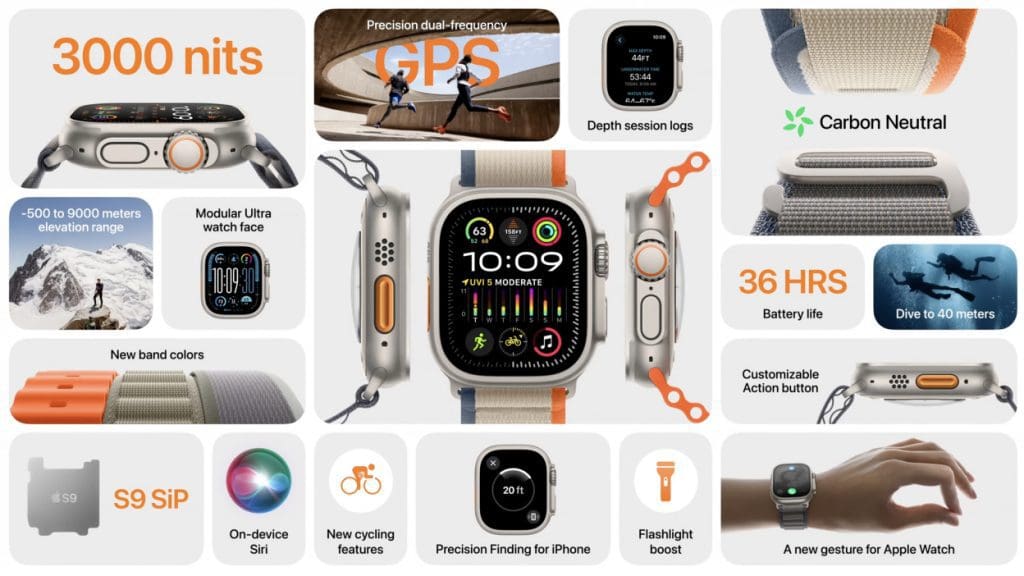 Price and Availability
The Apple Watch Series 9 starts at $399 / INR 41,900, while the Apple Watch Ultra 2 is priced at $799 / 89,900.
Pre-orders are now open on the Apple Store, with the Series 9 set to release on September 22.
These new smartwatches promise to elevate the wearables experience to new heights, combining innovation with sustainability and performance.