The tech world is abuzz with excitement as Microsoft's highly anticipated Surface 2023 event approaches, scheduled for September 21, 2023. The event promises to be a showcase of innovation and cutting-edge technology. Microsoft enthusiasts are eagerly awaiting the unveiling of the latest additions to the Surface lineup, including the Surface Laptop Studio 2, Surface Go 4, and Surface Laptop Go 3. While the official event is just around the corner, recent leaks have provided a tantalizing glimpse into the specifications of these upcoming devices.
Microsoft Surface Laptop Studio 2: Redefining Performance
One of the most eagerly awaited devices in the Surface 2023 lineup is the Surface Laptop Studio 2. Building on the success of its predecessor, this powerhouse of a laptop is expected to feature a range of upgrades that will undoubtedly delight users.
At the heart of the Surface Laptop Studio 2 is the new Intel Core i7-13800H processor. This is a significant leap in processing power, promising remarkable performance improvements. The processor boasts a base TDP of 45W, with a maximum turbo power of 115W, according to Intel. However, the actual turbo power limit of the CPU in the Surface Laptop Studio 2 will depend on the specific configuration determined by Microsoft, taking into account the device's cooling capabilities.
Compared to its predecessor, which featured the Intel Core i7-11370H, the rumored chip for the Surface Laptop Studio 2 offers a substantial upgrade. The i7-13800H comes equipped with 14 cores, comprising 6 P-Cores and 8 E-Cores. This configuration, coupled with the potential to boost up to 5GHz, promises blazing-fast performance for a wide range of tasks, from productivity to creative endeavors.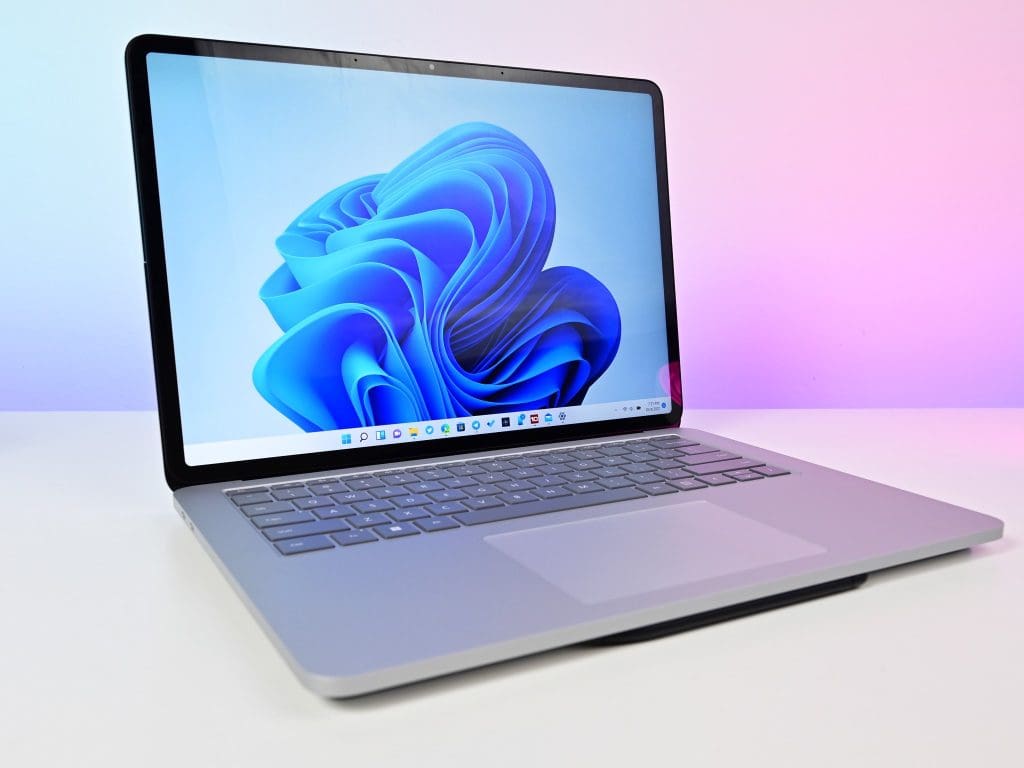 In addition to the processor upgrade, the Surface Laptop Studio 2 is expected to offer configurations with 16GB or 32GB of RAM, a significant enhancement in memory capacity. This RAM is likely to be DDR5, a leap forward in terms of speed and efficiency when compared to DDR4.
Display quality has always been a hallmark of Surface devices, and the Surface Laptop Studio 2 is no exception. Leaks suggest that this laptop will feature a stunning 14.4-inch display with a resolution of 2400×1600, sporting a 3:2 aspect ratio. This high-resolution display promises exceptional clarity and vibrant visuals, making it ideal for both work and entertainment.
Surface Go 4 & Surface Laptop Go 3: The Power of Versatility
While the Surface Laptop Studio 2 steals the spotlight, the Surface Go 4 and Surface Laptop Go 3 are equally intriguing additions to Microsoft's 2023 lineup.
The Surface Go 4 is expected to make a significant shift, moving away from ARM processors and adopting Intel processors. Although the official name of the laptop is yet to be confirmed, leaks indicate that an ARM processor is not in the cards. Instead, the Surface Go 4 is likely to feature the Intel N200 Quad-Core processor, a part of Intel's Alder Lake N series. This transition to Intel processors is expected to enhance the device's performance and compatibility.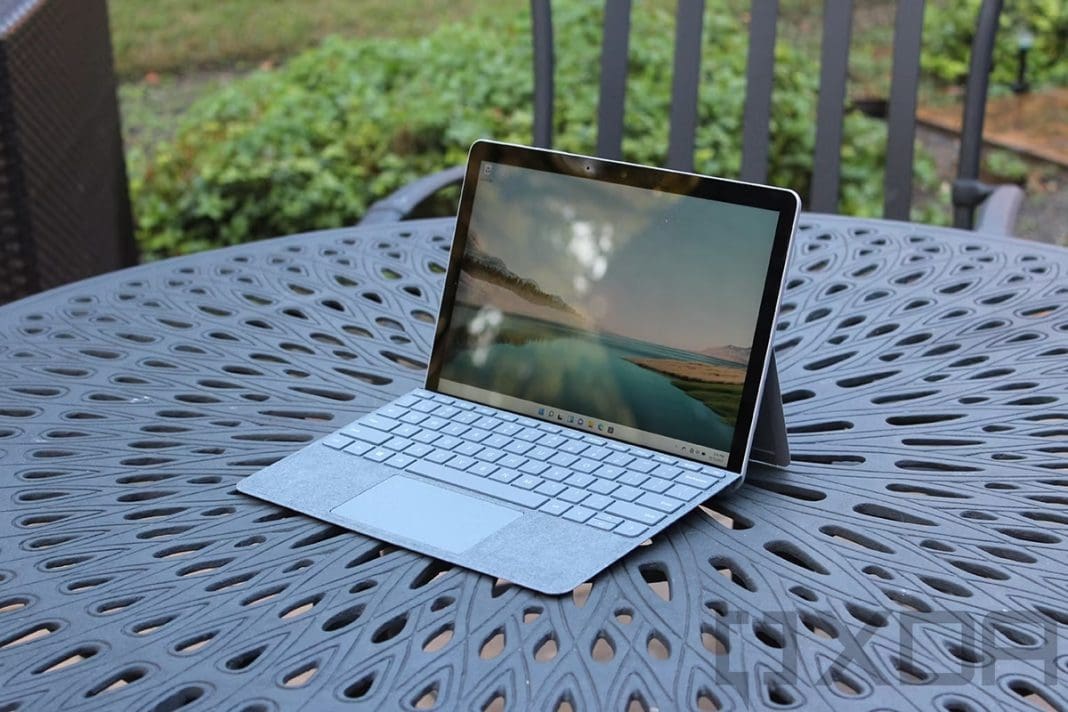 Turning our attention to the Surface Laptop Go 3, it appears that Microsoft has opted for a last-generation Intel chip from 2022. Specifically, the leak suggests that the Surface Laptop Go 3 will be equipped with the Intel Core i5-1235U processor. This chip offers a configuration of 2 P-Cores and 8 E-Cores, providing a balance between power and efficiency. While it's a capable processor, some enthusiasts may have hoped for the inclusion of 13th-generation chips for a more cutting-edge experience. However, it seems that Microsoft has reserved the 13th generation for its higher-end laptops.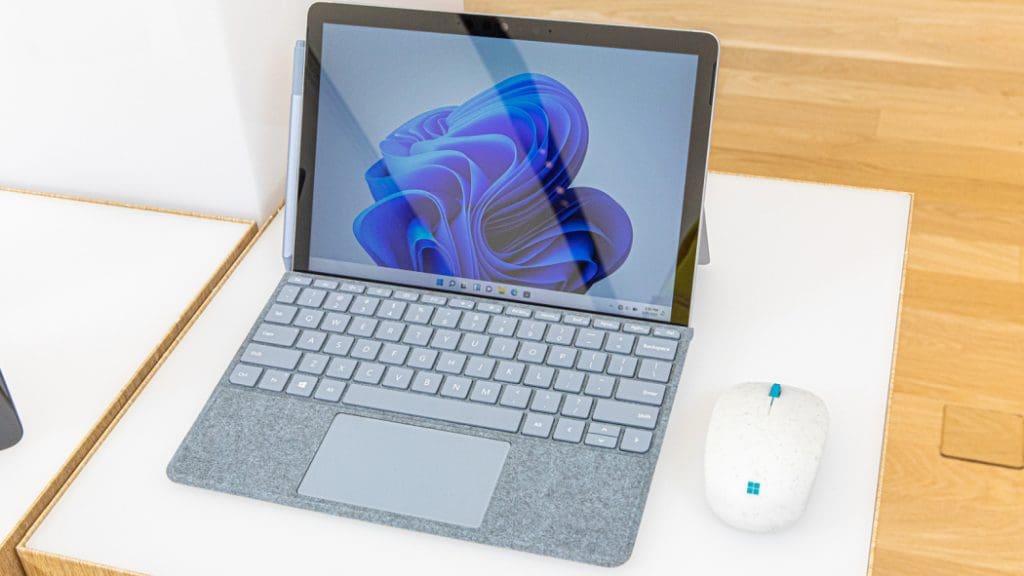 In terms of memory and storage, the Surface Laptop Go 3 is expected to offer variants with 128GB and 256GB SSD capacities, accompanied by 8GB of RAM. On the other hand, the Surface Go 4 is likely to come in 8GB RAM configurations, with 4GB RAM variants being phased out. Storage options for the Surface Go 4 include 128GB or 256GB SSD capacities.
What Lies Ahead: Microsoft's 2023 Lineup
Beyond the hardware specifications, there's a sense of anticipation regarding other potential announcements at the event. Microsoft has a history of surprising its audience with unexpected reveals, and this year may be no different.
In conclusion, Microsoft's Surface 2023 lineup is poised to deliver a range of exciting and powerful devices. From the high-performance Surface Laptop Studio 2 to the versatile Surface Go 4 and Surface Laptop Go 3, these devices cater to a diverse audience with varying needs and preferences. Whether you're a creative professional, a student, or a business user, Microsoft's Surface lineup promises to have something extraordinary in store for you.
The official event on September 21st will undoubtedly shed light on these devices' pricing, availability, and additional features that may not have been revealed in the leaks.