Want to give someone your Wi-Fi password without having to spell it out or specify which network they should connect to? If you are already connected to the network on your iPhone and one of your contacts also has an iPhone, Apple has made it possible for you to share your WiFi password from your iPhone to other iPhone devices. Given the complexity of most passwords, we'll show you how to make sharing a Wi-Fi password between two iPhones quite simple.
Here's how to share a Wi-Fi password with other iPhone devices using your iPhone:
To share a Wi-Fi password between iPhones, you'll need to put them close to each other. Also, make sure your WiFi and Bluetooth radios are on, that you're on each other's contact lists, and that your Apple ID lets you share passwords with other users. Then, do the following:
1. Unlock the phone without a Wi-Fi connection.
2. Click Wi-Fi in the Settings menu and choose the Wi-Fi network you want to connect to.
3. A "Share Password" window will pop up at the same time on the iPhone that's already connected to Wi-Fi.
4. When the user who is already connected to the wireless network taps Share Password, the Wi-Fi password will be filled in on the other iPhone, but it will be hidden by special characters.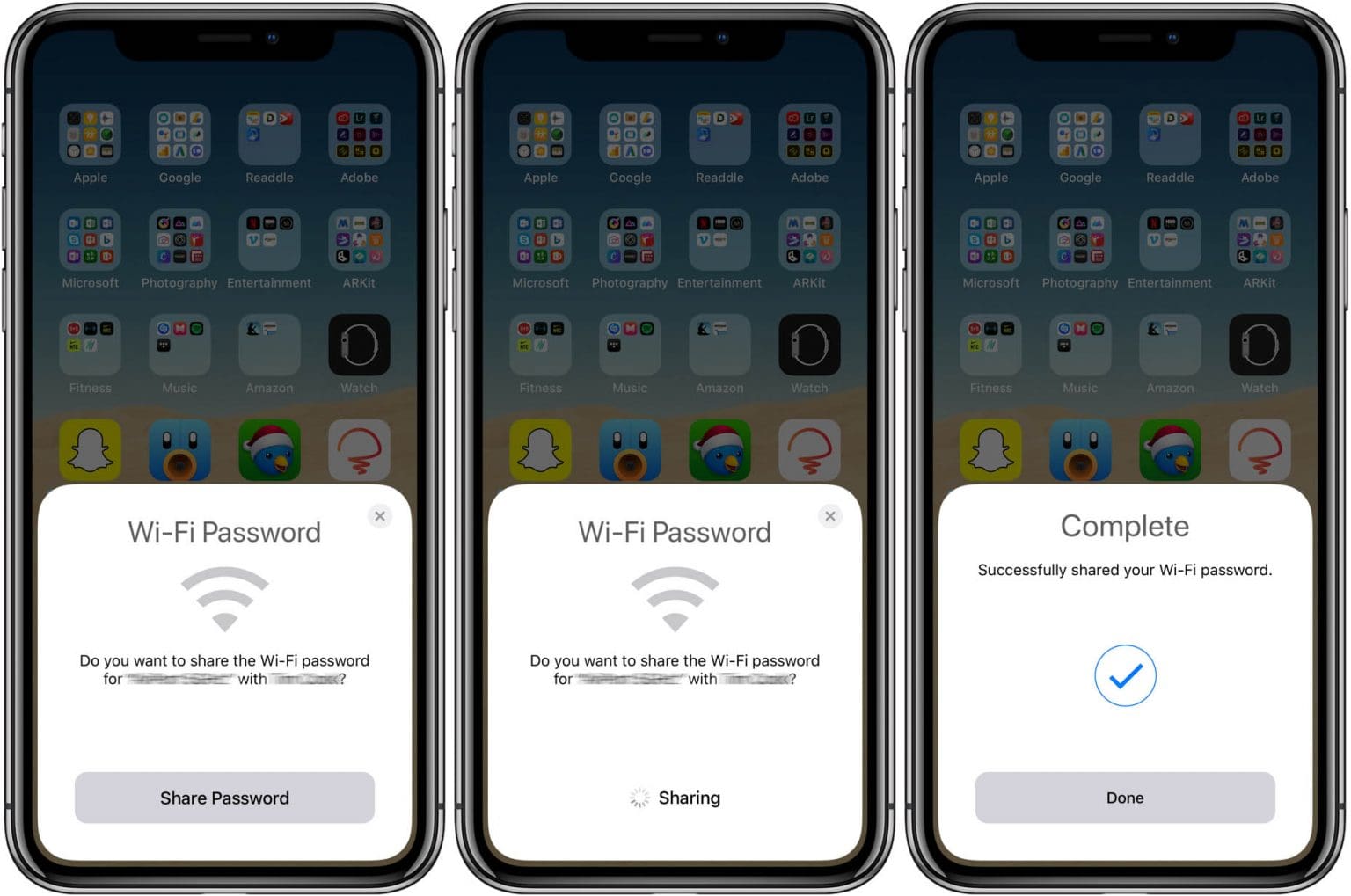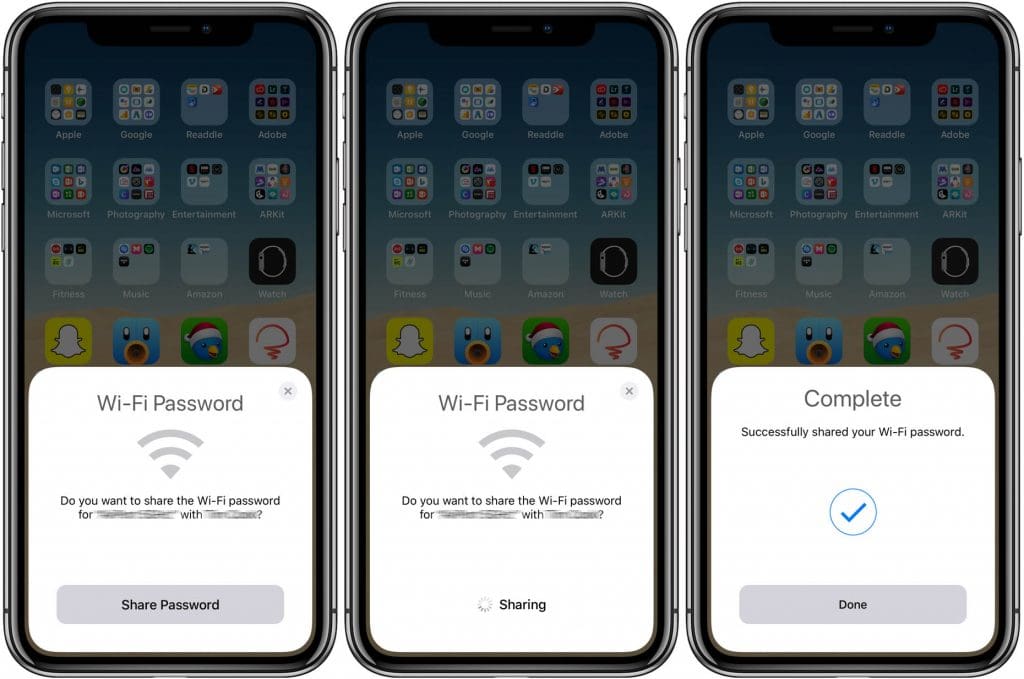 5. The password sent from the iOS device which is already connected to the network will auto-fill in the password field on the connecting device. So, that's the end of it.
So, this brings us to the end of our article. I really hope that you have appreciated reading this post as much as we have appreciated being able to write it for you. Leave a comment with your opinion and any comments you have about it.