At Sony's annual investor day, the corporation disclosed plans for the near future. By 2025, 50% of its games would be available on PC or mobile, resulting in a decline in PlayStation (PS) releases.
During the presentation, on annual investor day, a chart showed that this would be a big jump from the company's releases this year. This year, about a quarter of the company's releases will be for PC and mobile, and the rest will be for its Sony PlayStation 4 and PlayStation 5 consoles, reported by The Verge.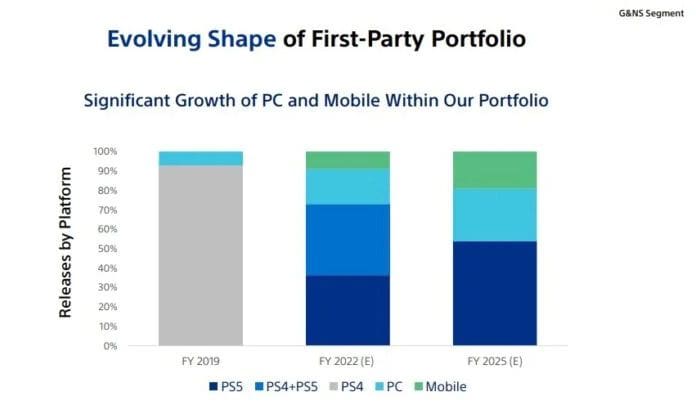 "By expanding to PC and mobile, and it must be said… also to live services, we have the opportunity to move from a situation of being present in a very narrow segment of the overall gaming software market, to being present pretty much everywhere," CEO Jim Ryan was quoted as saying by Video Games Chronicle.
SIE president went on to explain, "I think if we do this right, if we execute with intelligence and we execute with excellence, the opportunities for significant growth in the number of people who play our games, the number of people who enjoy our games, and the number of people who spend money on our games, is exponentially a large one.
According to official slides shared during Ryan's presentation, PlayStation 4 releases will be phased away by 2025, which isn't unexpected given that PS5 has been out for quite some time. Just as with PS3, Sony quietly moved it away two years after the formal debut of the PS4.
The presentation also suggests bringing games like Horizon Zero Dawn in August 2020, Days Gone last May and God of War earlier this year to the PC has already paid off; net sales on the platform have tripled from $80 million last year to an anticipated $300 million in 2022. Since founding a PlayStation PC label and hiring a PC port developer only last year, the company has been outspoken about its desire to bring "a whole slate" of games to PC.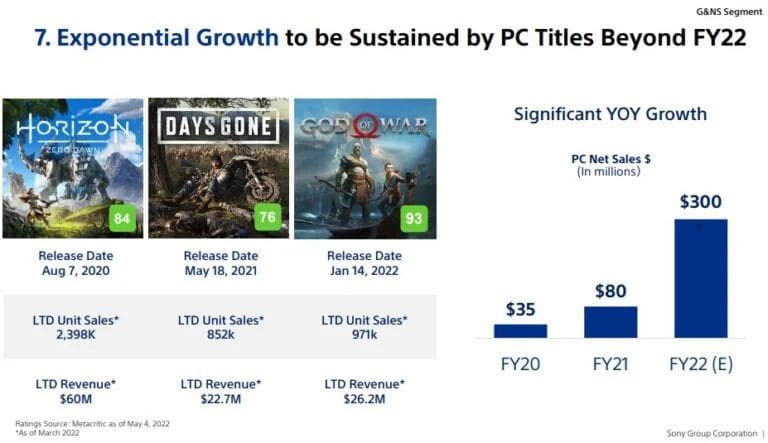 On the mobile front, it will be handled by a new business unit under Sony Interactive Entertainment, which will be led by Nicola Sebastiani, who formerly served as the content leader for Apple Arcade. It will be a part of a future when important aspects of Sony's community extends beyond the console-centric experience.