Football is a very popular sport in Spain. Futbol Club Barcelona, popularly known as FC Barcelona are a popular professional football club. They are regarded as one of the best clubs. Their home ground (stadium/arena), Camp Nou is considered an iconic stadium. Swedish giant company Spotify has successfully made a long-term deal with FC Barcelona which will rebrand the stadium from Camp Nou to Spotify Camp Nou – a place where a lot of people tried to take control.
FC Barcelona has signed a sponsorship agreement with Spotify which will not only rebrand the name of the stadium but also their names will be on the jerseys of both men's and women's football team. This agreement is for four seasons starting from the 2022/23 season.
This deal with Spotify will help Barcelona in financial terms. According to the reports, the deal is approximately $310 million. Although it is a huge amount, the Spanish publication Sport reported, it could have been more if the club had their fans registered with their names, emails, and other personal information. FC Barcelona have a whopping 350 million followers but only 1 per cent of them are registered.
Spotify to revolutionize the world of football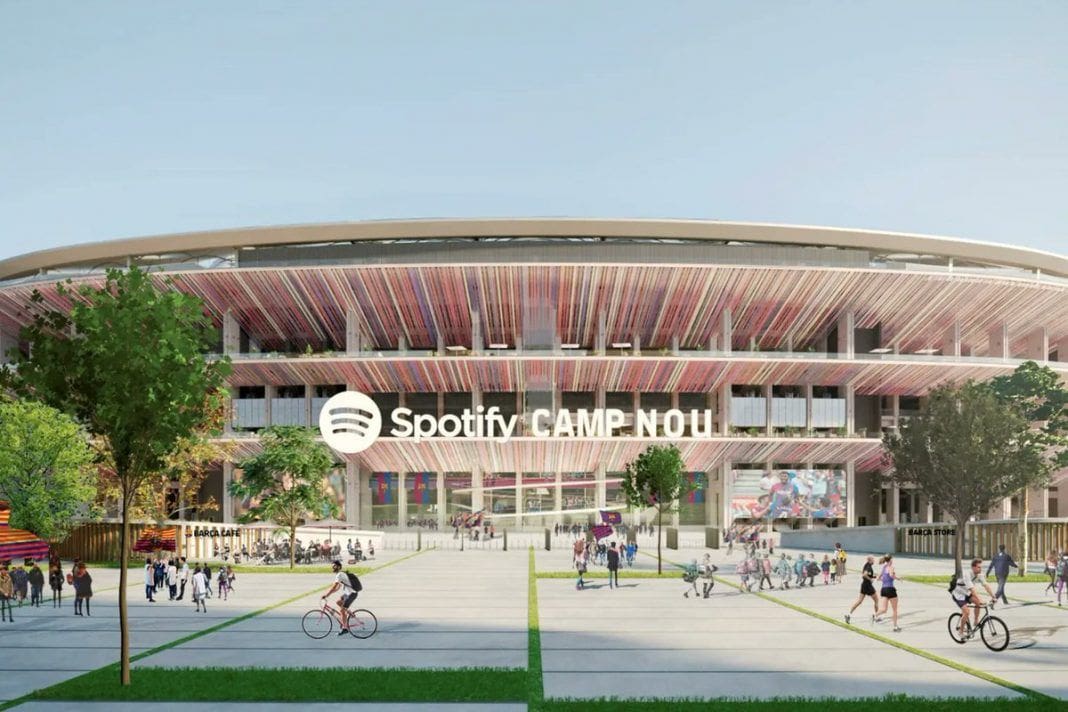 Spotify itself is one of the most popular music streaming platforms in the world. It has helped a lot of artists in their growth and has given them global exposure by giving them a larger audience. Football being one of the popular sports, integration of music and sport will help each other grow rapidly.
Spotify aims to reach out to all the viewers of football and give a bigger platform to the artists and also the football players. Spotify's chief freemium business officer, Alex Norstrom via his official Twitter handle said, "We could not be more thrilled to be partnering with FC Barcelona to bring the worlds of Music and Football together. We have always used our marketing investment to amplify Artists and this partnership will take this approach to a new scale."
This is a great move by Spotify. It would definitely give them a lot of recognition and exposure that they aim of achieving.