Spotify is transforming its app from a music player with album covers to a multifaceted platform that offers more than just music.
Spotify is redesigning its app's core home screen to facilitate the easier discovery of new content. The new design is heavily focused on imagery and vertical scrolling, taking cues from TikTok and Instagram. Spotify hopes to make it easier for users to find new things across its ecosystem by creating a feed-like layout.
The redesign reflects Spotify's desire to be more than just a music app by investing in podcasts, audiobooks, live audio, and other content. The company also aims to be a hub for creators and has set a goal of having over 50 million "audio creators" on its platform. To accommodate all this content, Spotify is giving each type of media more dedicated space within the app.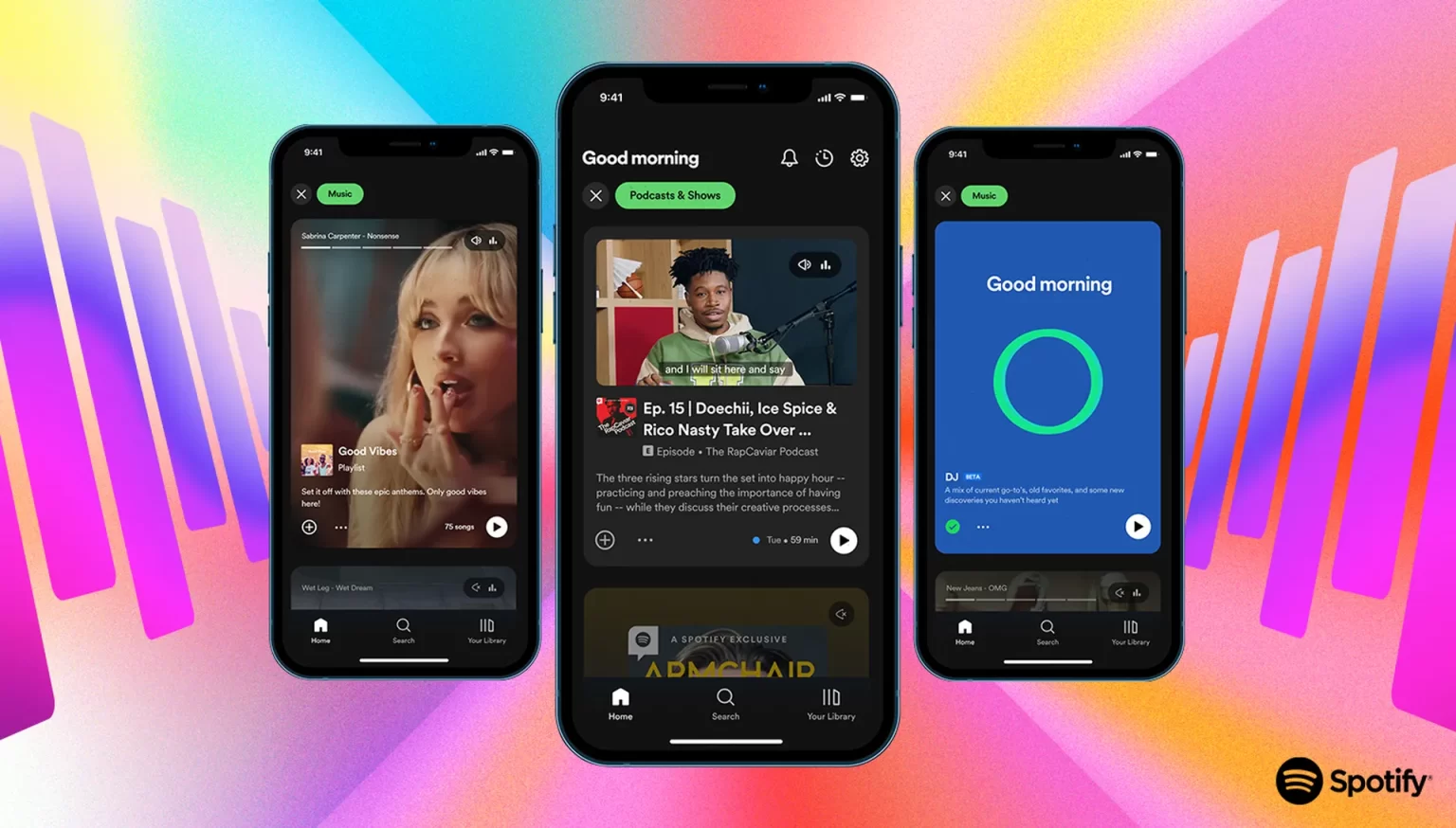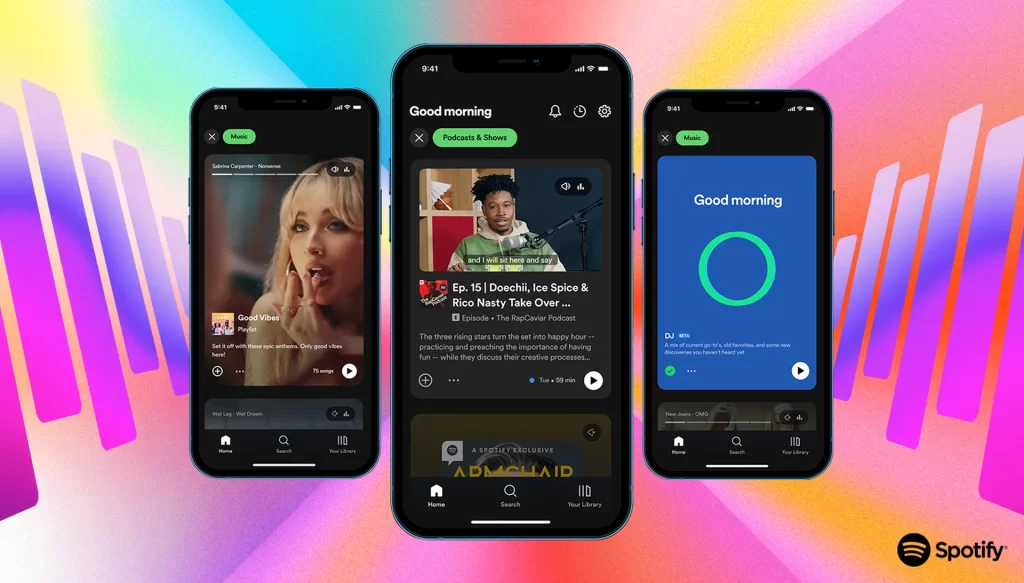 This reflects a shift in strategy from the company's previous attempts to merge podcasts, music, and other content types in a single space.
Upon opening the app, you'll see a mix of album and playlist covers, but now with auto-playing video podcasts or big photos underneath to provide more information. You can tap on them to explore further.
You'll be led to a vertically scrolling feed that resembles Instagram Stories or TikTok if you tap on "Music" or "Podcasts & Shows."
You can swipe through and preview songs and playlists, giving each a momentary chance to grab your attention. The new design aims to make the app more navigable while also enticing users into new content with more auto-playing features and a full-screen vertical scrolling format.
Spotify has heavily relied on playlists for discovery, but with the new design, there's a greater push to introduce users to new content, particularly in the podcast space where the company has invested heavily.
Even though Spotify scaled back its podcast team, CEO Daniel Ek is still committed to the company's push into new types of audio. The redesign also includes more personalized AI features such as Smart Shuffle, which enhances the "just for you playlist" idea, and DJ, the AI-hosted radio show.
With this new design, Spotify is positioning itself as the dominant player in the broader audio space, no longer just a music app.