Swedish audio streaming platform Spotify has reportedly removed the Car View feature from its app on Android and Apple devices.
A user first reported that the Car View feature had disappeared from the Spotify app, to which a Spotify moderator confirmed they pulled the plug on this feature via their community forums, adding that they have no immediate plans for a replacement. The moderator added that there were various alternatives, like Google Assistant, or Siri on iOS, which would also work hands-free while navigating with Maps on your phone.
Spotify claims they are working on a better feature for improving the user experience in order to replace the current Car View mode.
We can confirm that we're retiring the car view feature. This however doesn't mean we don't want to improve on how our users listen to Spotify while driving. On the contrary, we're actively exploring a variety of new ways to deliver the best in-car listening experience. Think of retiring car-view as something that needs to happen in an effort to make way for new innovations coming down the track.

Please bear with us for the time being. While we work backstage on improving the experience, one alternative would be to listen hands-free via Google Assistant. This feature also works with Google Maps so you can navigate while listening to Spotify. In order to do that, you can link your accounts and say 'Hey Google, play Spotify'.
The "Car View" introduced in 2019, provided the user with simplistic controls and larger touch areas, displaying only song titles, playback controls. In general, the purpose was to avoid displaying impertinent information like song videos, song lyrics, etc. in order to avoid distractions for the driver.
Several people pointed out that removing the feature, in turn, meant that it made it harder for them to use Spotify while driving, making it more unsafe. Others claim that Spotify has removed the feature in order to incentivize their new "Car Thing" device which comes in at $79.99.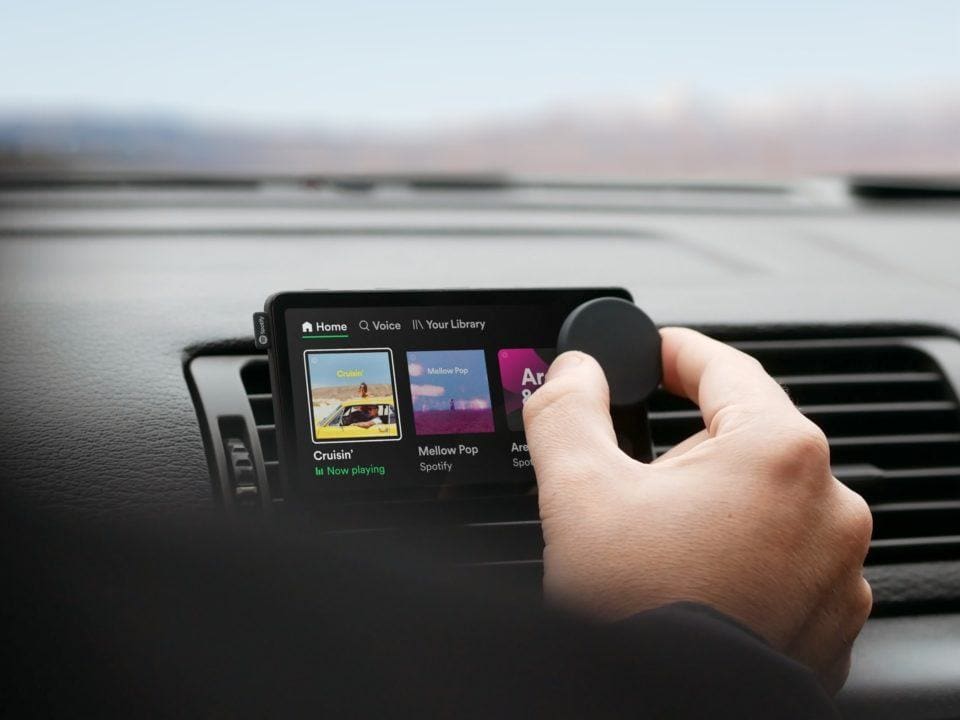 The device is a music and podcast player, via which users can access Spotify, and stream their favourite songs or listen to podcasts while driving. Car Thing device is a valuable alternative for Spotify users without built-in entertainment systems in their cars.
Undoubtedly, the "Car Thing" device is quite useful for older cars, but "Car View" provided a safer way to ride for most users, and it remains to be seen if Spotify reintroduces the feature in a different manner in the future.