Whatsapp Web has now been armed with a new service that lets you convert images from your personal computer into stickers using a built-in Sticker Maker.
With the rapid growth in the use of stickers to make conversations more fun and expressive, Whatsapp seems to have acknowledged the need for a built-in feature that allows you to create new stickers on the go, as opposed to using third-party applications on your mobile.
This feature has been rolled out on WhatsApp Web after undergoing its beta testing and can be accessed via the browser for desktop on Windows and Mac. According to the service owned by Meta (previously Facebook), it is expected that the Whatsapp application on Desktop will receive the feature in the coming weeks.
The tool allows you to insert images, text, emojis, and even layer on existing stickers on top of each other, cut out the background from uploaded images using the precision of a mouse pointer and finally convert it into a sticker.
To make use of this feature, open web.whatsapp.com on your favourite browser, select a contact with whom you'd like to chat, click the paper clip button on the bottom left of the screen, choose the sticker option, and then you're free to choose any existing image that you'd like to be converted into a sticker, and send it across to your friends.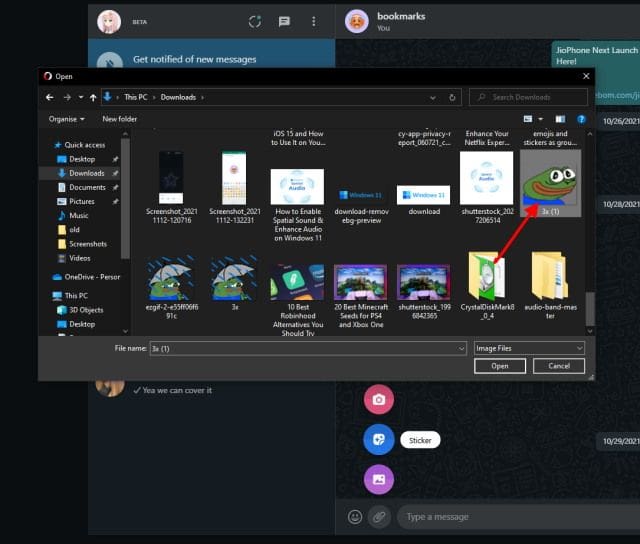 The WhatsApp Web sticker maker tool is surely a powerful step by Whatsapp to limit the use of third-party applications used by mobile users to generate stickers, and while there's no official word from the company on when the feature will be accessible on mobile phones, it does look to be a step in that direction.