In an era marked by increasing cyber threats, ensuring online privacy and security has become a paramount concern for individuals and businesses alike. Enter iTop VPN, a versatile VPN service designed to provide a multitude of features to safeguard your online activities.
In this article, we will delve into the world of iTop VPN, exploring its key attributes and benefits:
Wide Reach, Enhanced Experience
Despite boasting a relatively expansive network of 1800+ high-quality servers spread across 100+ locations worldwide, iTop VPN manages to offer an array of compelling advantages. The service takes pride in delivering commendable data transfer speeds, unlimited simultaneous connections, and a steadfast no-log policy.
Notably, iTop VPN extends its generosity to its free version users, granting access to servers in 3 locations, 5 GB of monthly data, and unlimited bandwidth. Meanwhile, its premium counterpart takes the experience up a notch, providing faster speeds, access to optimized servers for streaming and privacy, a vigilant data breach monitor, and the innovative SafeBrowse feature.
A Fortress of Privacy and Protocols
Positioned in a highly-regarded privacy jurisdiction, iTop VPN maintains an unwavering commitment to its no-logs policy. This means that user browsing activities, history, IPs, content, and other sensitive data remain wholly shielded from prying eyes.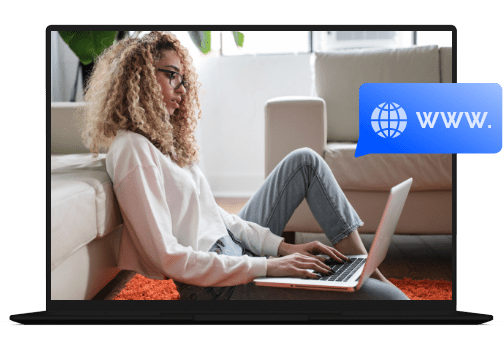 To fortify this privacy shield, iTop VPN employs two robust protocols: WireGuard and IPSec/IKEv2 (AES-256/ChaCha20), coupled with IP and DNS leak protection. The service has successfully undergone two independent security audits, cementing its dedication to ensuring user privacy and security.
Multi-Platform Flexibility and Pricing Plans
iTop VPN caters to a wide array of platforms, seamlessly accommodating Windows, macOS, iOS, Android, Linux, Android TV, and Amazon Fire TV users. Users are empowered with the ability to establish unlimited simultaneous connections, granting a unified shield across multiple devices.


The pricing spectrum encompasses both free and premium options, with the latter offering comprehensive access to all servers, streaming-optimized servers, privacy-focused servers, and unlimited concurrent connections. Additionally, iTop VPN stands behind its service with a reassuring 30-day money-back guarantee, ensuring user satisfaction.
Streaming Freedom and Support
A standout feature of iTop VPN lies in its compatibility with various streaming services, delivering uninterrupted access to beloved TV shows and content, even while on the move. The service not only safeguards your streaming habits but also maintains optimal speed and quality through its streaming-optimized servers.
Moreover, iTop VPN boasts exceptional customer support, featuring live chat assistance for premium users and email support for those on the free plan. A comprehensive help center further addresses common queries, offering a valuable resource for users.
Advanced Features for Unrivaled Security
No-logs policy: iTop VPN refrains from logging any user browsing activities, ensuring complete privacy and anonymity.
Military-grade encryption: Employing robust encryption algorithms, iTop VPN guarantees the security of user data and communications through protocols like WireGuard and IPSec/IKEv2.
IP, DNS, and WebRTC leak protection: iTop VPN offers comprehensive protection against IP, DNS, and WebRTC leaks, securing user identity and data.
Independent security audits: Undergoing rigorous audits by cybersecurity experts ensures the integrity and security of iTop VPN's apps and services.
Network Kill Switch: iTop VPN's Network Kill Switch halts online activities in case of a VPN connection drop, safeguarding against IP/DNS leaks.
Advanced leak protection (IPv6): iTop VPN extends its protection to both IPv4 and IPv6 connections, ensuring comprehensive safeguarding against IP leaks.
Privacy Pro servers: Premium users can enjoy the exclusive benefits of Privacy Pro servers, designed by iTop VPN's software engineers for enhanced privacy and security.
Data Breach Monitor: iTop VPN keeps a vigilant eye on potential data breaches, notifying users of any exposed personal information.
SafeBrowse: The SafeBrowse feature helps users block third-party trackers, suspicious websites, and phishing links, bolstering web browsing security.
Final Assessment
In conclusion, iTop VPN emerges as a dependable and affordable VPN service, equipped with an impressive range of features tailored to uphold online security and privacy. Its wide-ranging server network, strong commitment to a no-logs policy, and compatibility across platforms make it an attractive choice for users seeking a comprehensive VPN solution.
While the server network size may be a potential limitation, iTop VPN compensates with its other exceptional attributes. Notably, the availability of a free version allows users to test the waters before opting for a premium plan, ensuring user contentment and confidence in the service's capabilities. The digital landscape's challenges demand a robust shield, and iTop VPN is poised to deliver precisely that.
Get iTop VPN NOW and Experience Secure Surfing and Streaming.