Whatsapp – the most popular messaging app, allows us to communicate with individuals all over the world. It is been used by millions of people. Well, somebody has rightly said that every coin has two sides. Similarly, even WhatsApp has its limitations. Users can not send a message to unsaved connect.
There are times when you need to get in touch with customer service or company contact on Whatsapp for a one-time chat. Furthermore, it's annoying that you can't message that individual/company without saving the phone number. Not everyone needs to end up on your contacts list. Saving a number suggests that the individual will be able to access your status and profile picture, which users who value their privacy do not want.
But, don't worry it is possible to send messages on Whatsapp without saving the phone number.
Here's How to message someone on Whatsapp without saving the contact number
1. Visit the website https://wa.me/91xxxxxxxxxx in your preferred browser. Type the phone number in place of 'xxxxxxxxxx'. You must also add the country code before the phone number, which in India is 91.


2. Press ENTER to open the link.
3. You'll be routed to your WhatsApp application and you'll see a green button with a message saying "Continue to chat".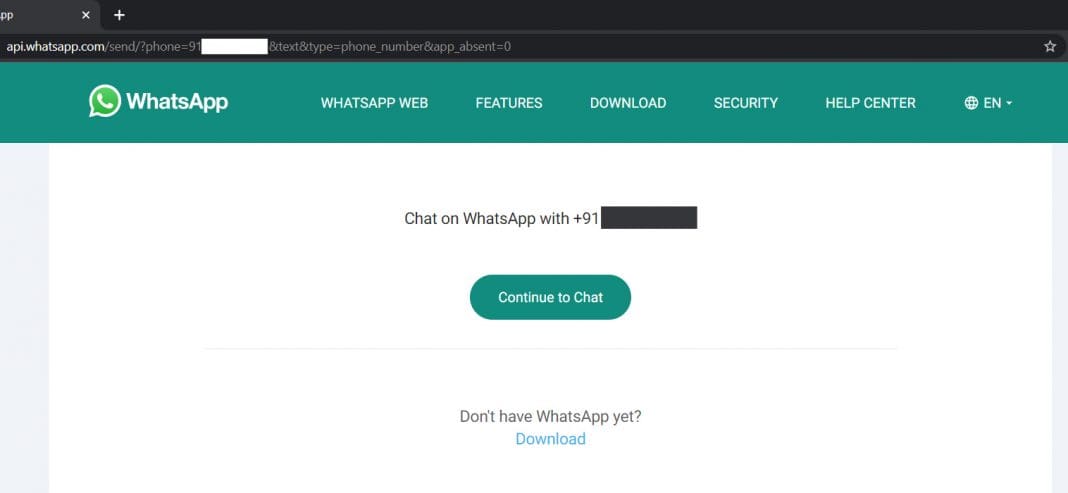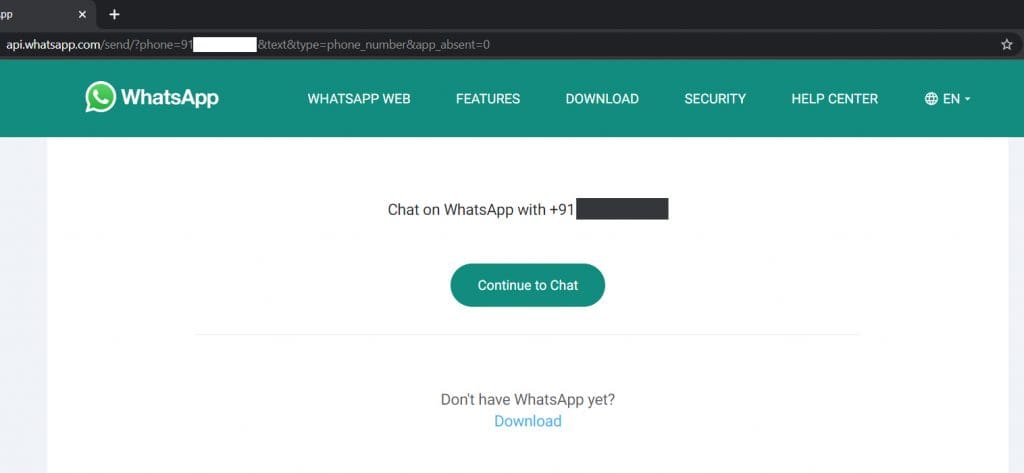 4. To begin chatting with the number you entered, just tap the button and it will redirect you to the person's WhatsApp chatbox.
We hope you enjoyed this informative post. Continue to love and support us by visiting your website on a frequent basis. As we often say, we welcome feedback, so if you have any, please leave a comment or contact us using the information provided below.
READ MORE
– How to delete your Instagram account permanently
– How to permanently hide any chat on WhatsApp
– 5 Steps to cancel Netflix Subscription
– How to remove a blank page in MS Word
– How to unsend an email in Gmail on your computer or mobile